If you're struggling to log into your account, the best step would be to reset your password. Here is how to do this:
Step 1: Go to https://healthmatch.io/password-reset or click on reset password when logging in.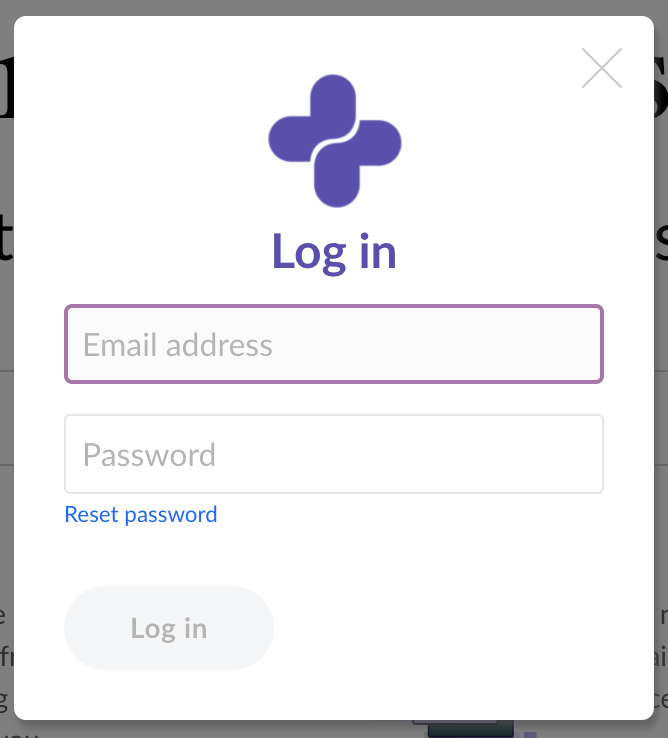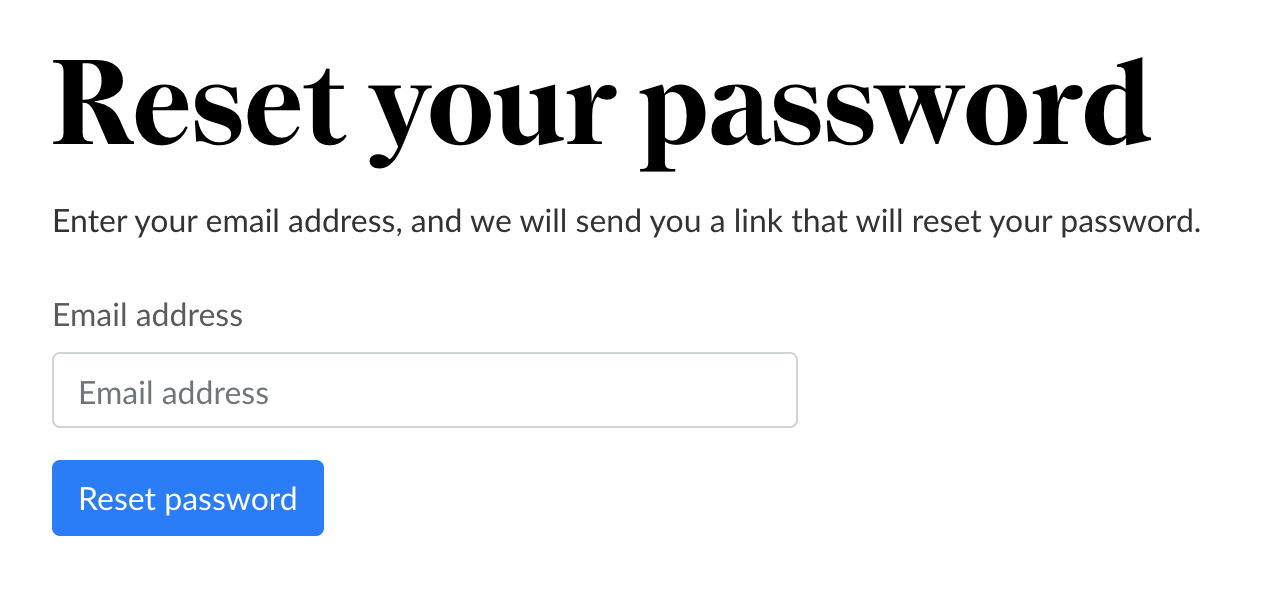 Step 2: Input the email you used to signup with HealthMatch and click reset password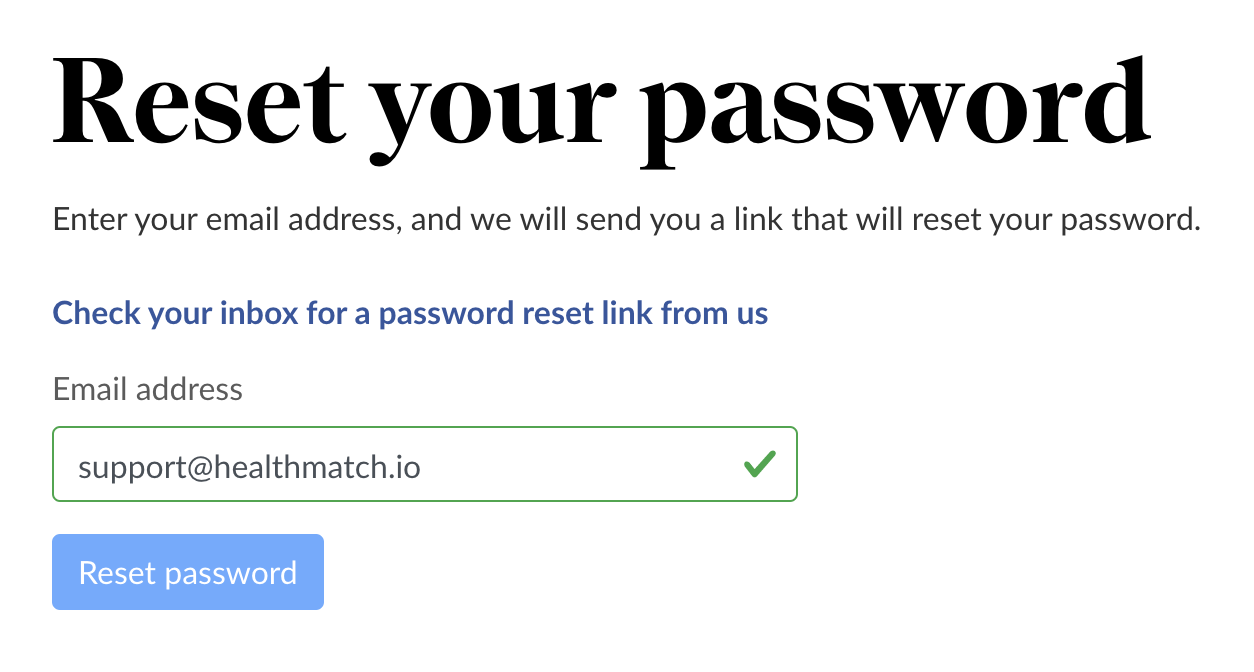 Step 3: Check your inbox for a password reset link and proceed to change your password!