We are glad to hear that you have been matched and decided to apply to a trial! Your profile should look like this: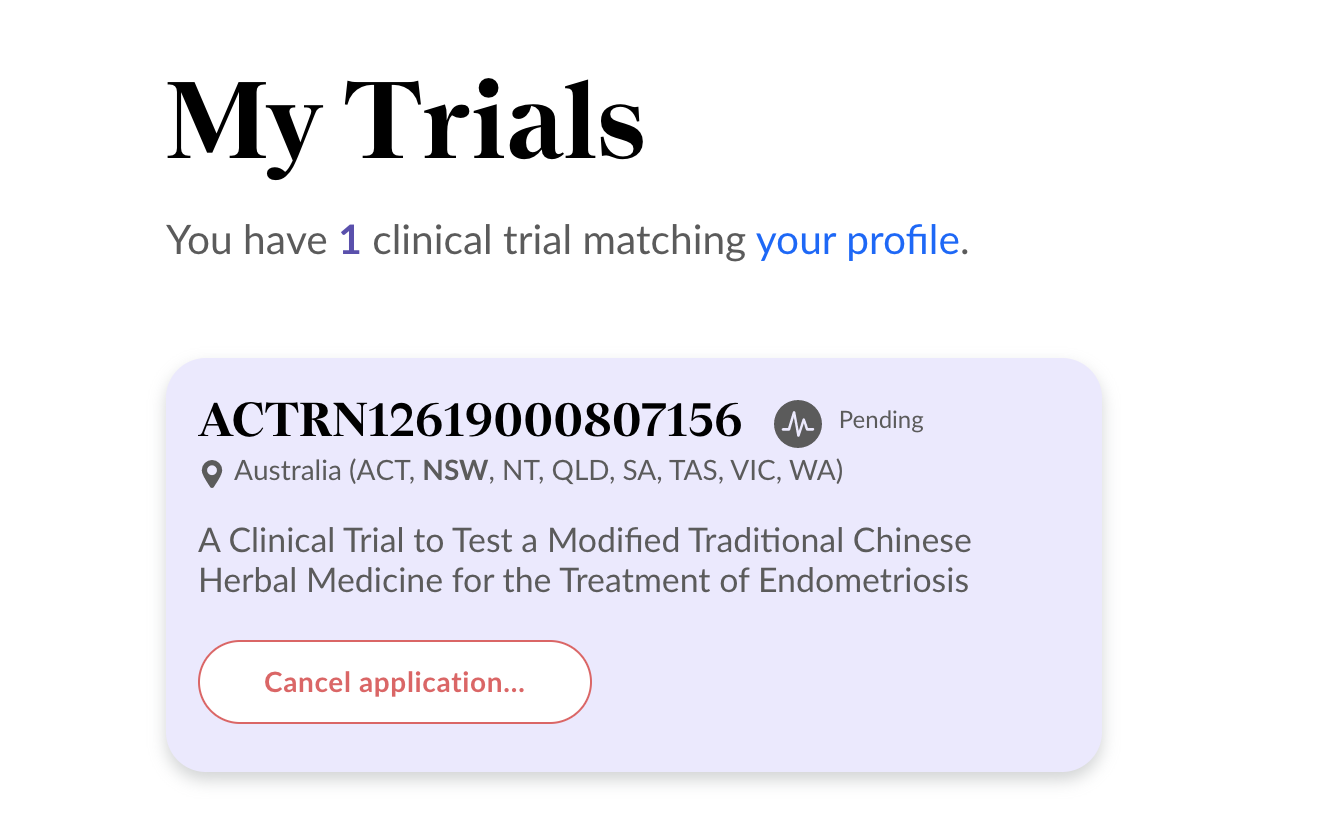 Now all you have to do is sit back and relax. We'll take care of your application from here!
Stage 1: On our end, the next step is for us to send off your application to the trial researchers for them to review. This contains your de-identified profile. Click here to see more information about what the trial researchers can see.
Stage 2: After the researcher receives your profile, they will determine if you are still eligible for the trial.
Stage 3: If you are successfully screened by the researcher, they will go ahead and contact you directly. At this stage, if you have any specific questions about the trial, this would be the perfect time to ask!
If however, the researcher lets us know that you are ineligible for this trial, we will let you know through email. Please keep logging back in to answer more questions from the questionnaire, or look for any new trials that may be suitable for you that we may have added.