We really hope that we can help find more trials for different conditions that you may have. Currently, the best way to sign-up to find clinical trials across multiple condition areas is:
Step 1: Go to healthmatch.io
Step 2: Search your alternative condition in the searchbar: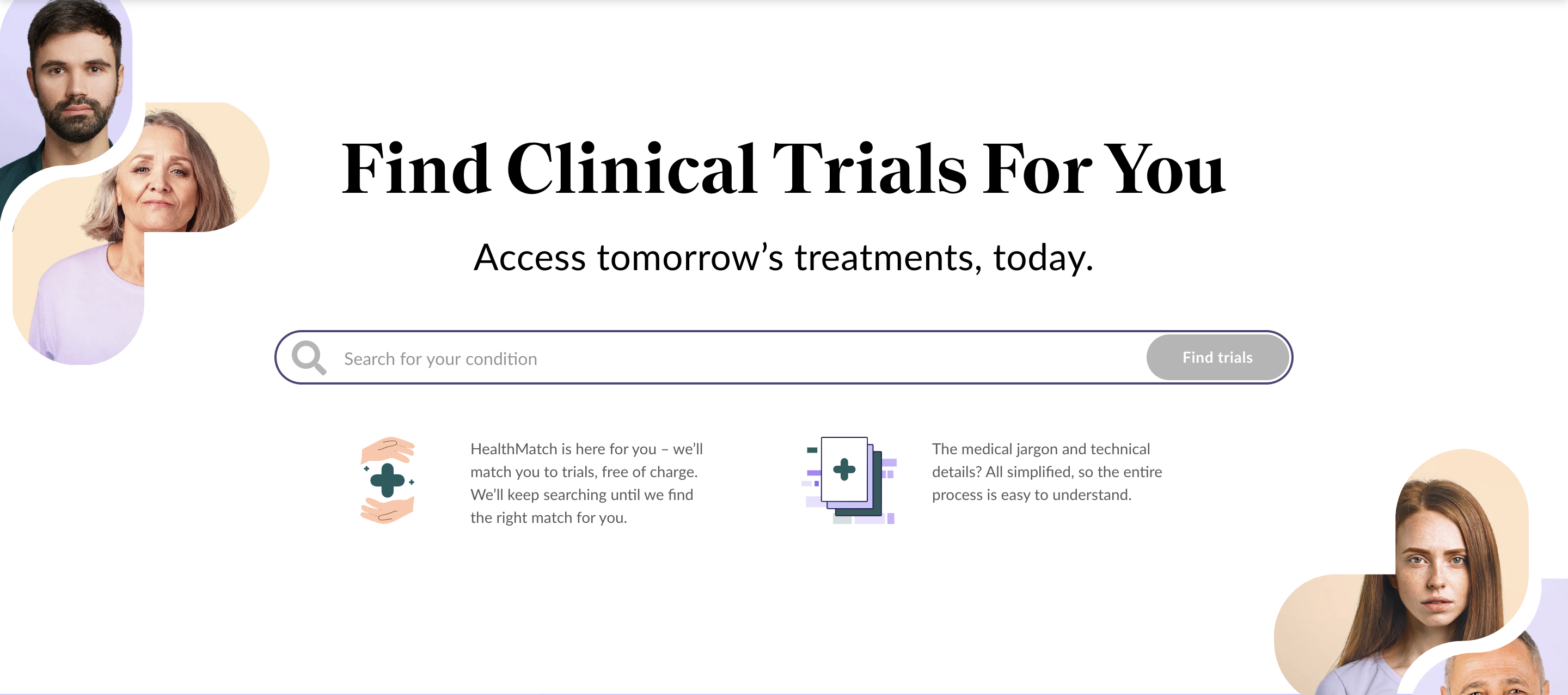 Step 3: Sign-up by either using
A different email address
The same email address with +1 added before the @ symbol.
(Adding +1 into the email address makes it unique, whilst still allowing you to receive emails. For example, if your email is support@healthmatch.io, you can use support+1@healthmatch.io).

If you would like to find trials for other conditions, you can change the number after the + symbol (For example, +2, +3, etc.)
Here is an example of what this might look like: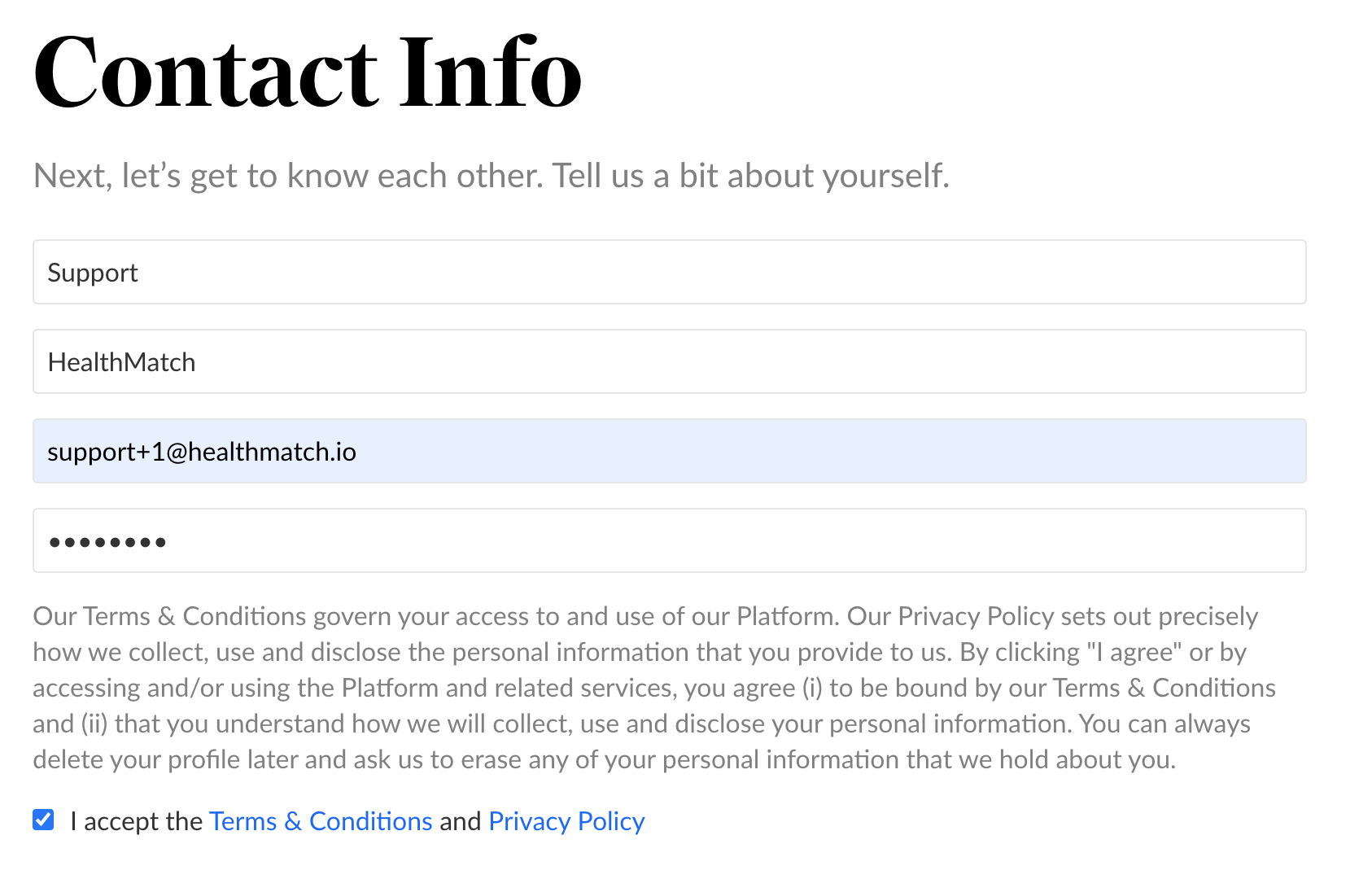 You can do this for as many conditions as you need, but we would recommend writing these down somewhere that is easy to access so you can keep track of it.
Whilst we understand how inconvenient it is to sign up with multiple emails, building out a feature that makes this process easier for you is high on our priority list. In the meantime, we appreciate your patience! Keep an eye out for updates.