We are sorry to hear that your application has been cancelled. To find the reason this has happened, take another look at the email you were sent. An example of where you can find the reason is: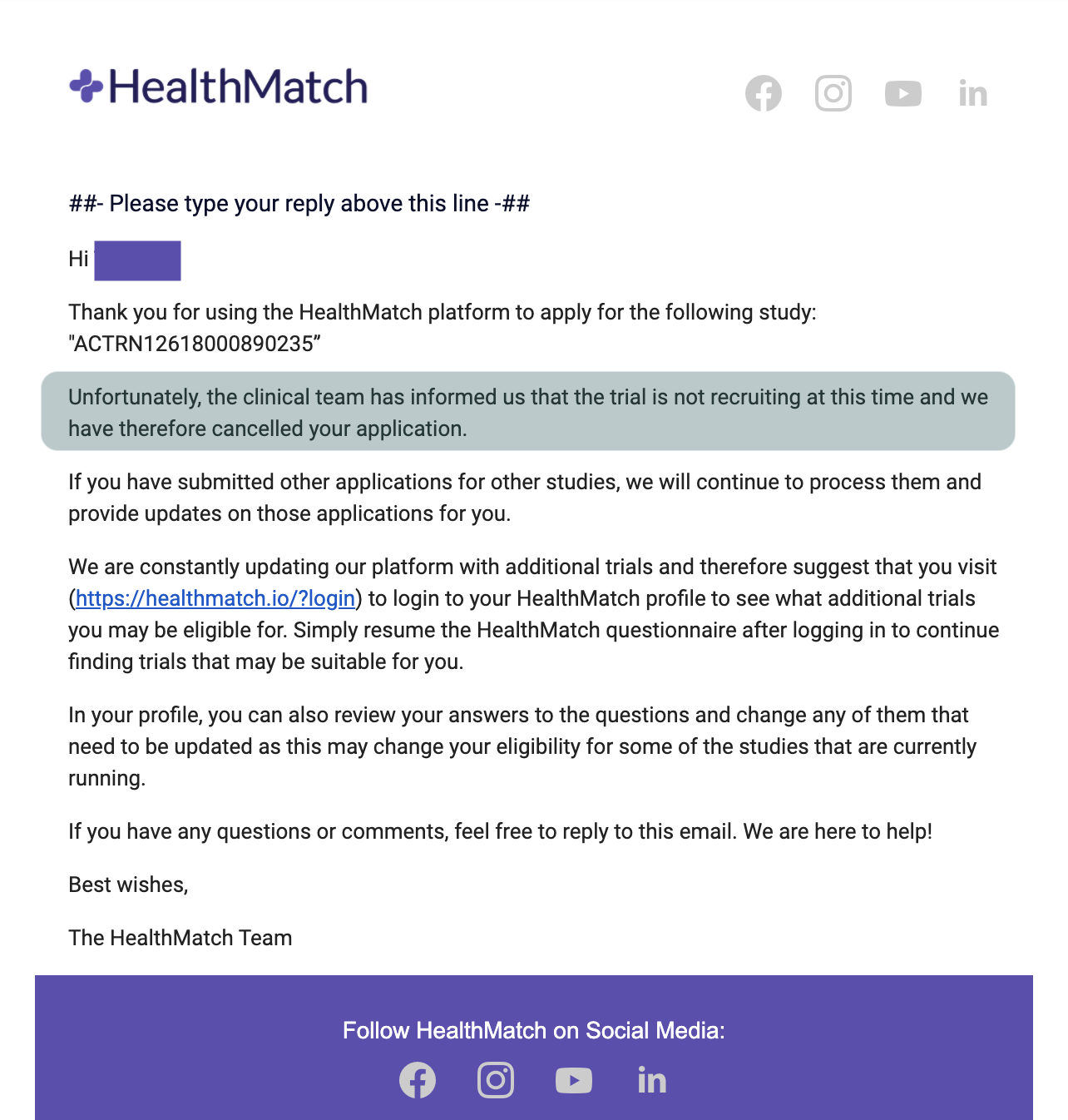 More generally, this might be either on your end or the researcher's side of things.
On your end:
Some examples would be:
You have previously indicated that you are unable to travel to this location
We have tried to get in contact with you and have been unable to do so
If either of those reasons are not accurate and you are still interested in the trial, please get back to us as soon as possible by submitting an enquiry so we can reopen your application.
Trial site's end:
Some examples would be:
The study has completed recruitment
The study cannot accept any interstate patients at this stage
The investigators have examined your profile and determined that, unfortunately, you are not eligible for that specific trial
In this case, please keep logging back in to answer more questions relevant to any other trials you may be eligible for if you haven't done this already. If you have, do check back regularly as we continuously add new clinical trials to our platform.