If, for whatever reason, you think that this trial is not suitable for you and want to cancel your application; all you have to do is follow these next steps:
Step 1: Go to healthmatch.io and log into your account.
Step 2: Navigate to https://healthmatch.io/trials to view your trials.
Step 3: Click Cancel application.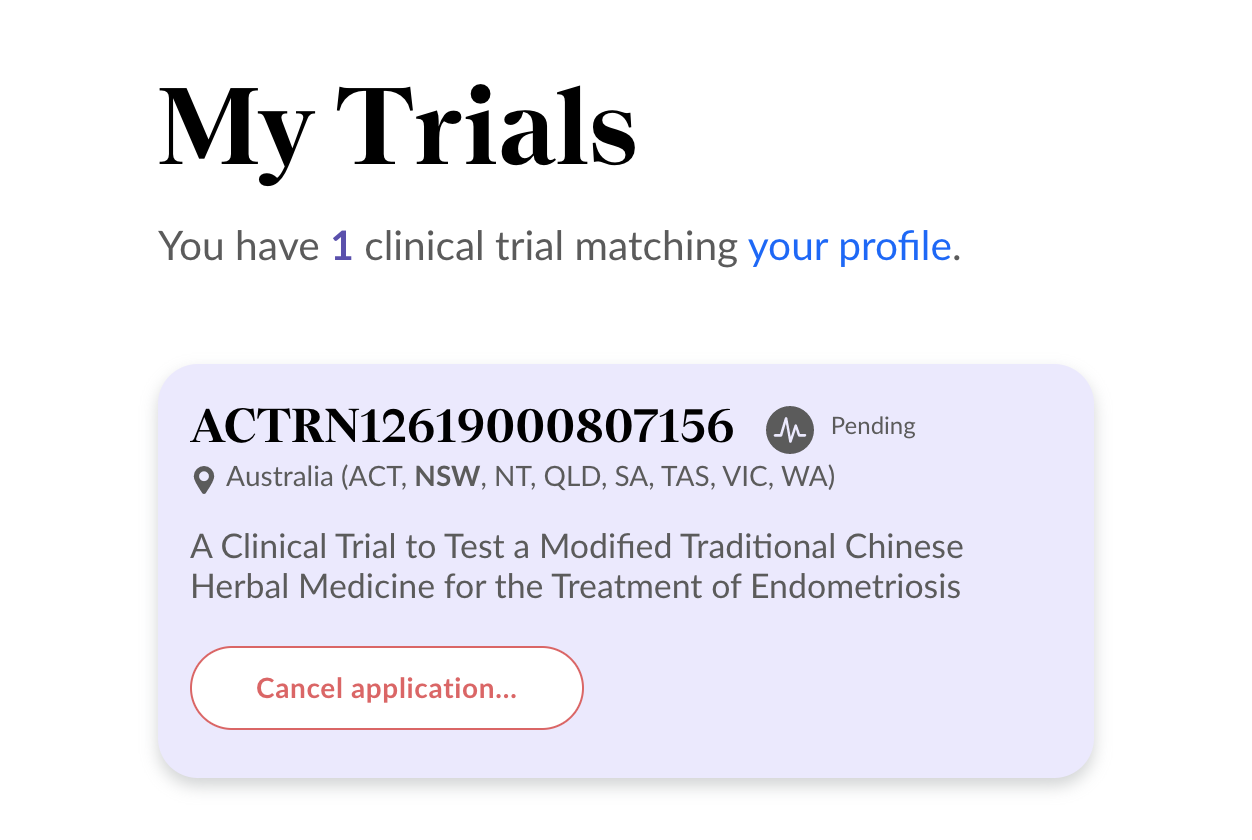 Step 4: Click 'cancel my application' to confirm this action.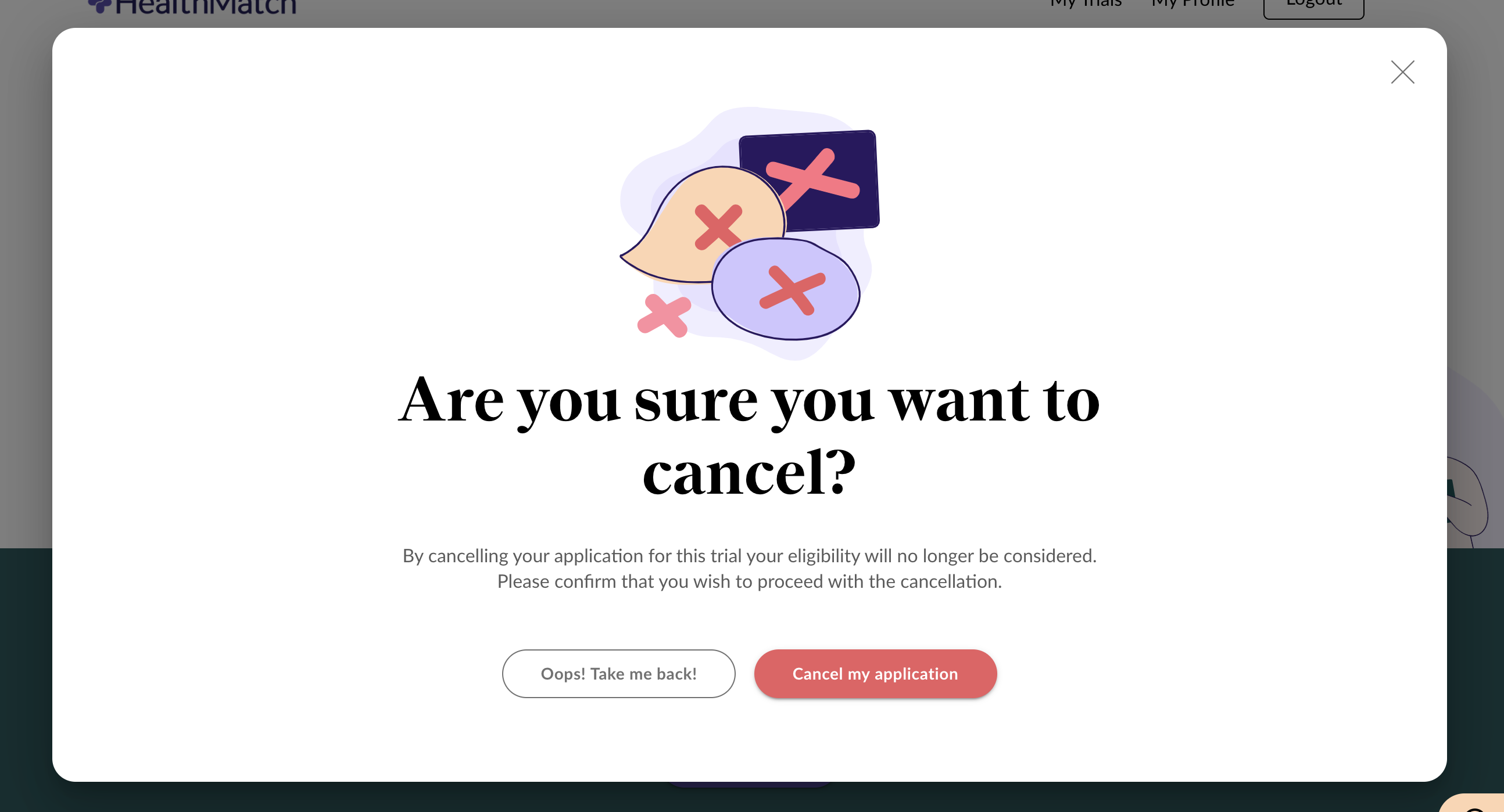 Step 5: Your application has been cancelled and this should show up. If you change your mind, just go back and click apply again!