We're so excited to hear that you have been matched to a trial!
Follow these steps to apply:
Step 1: Click apply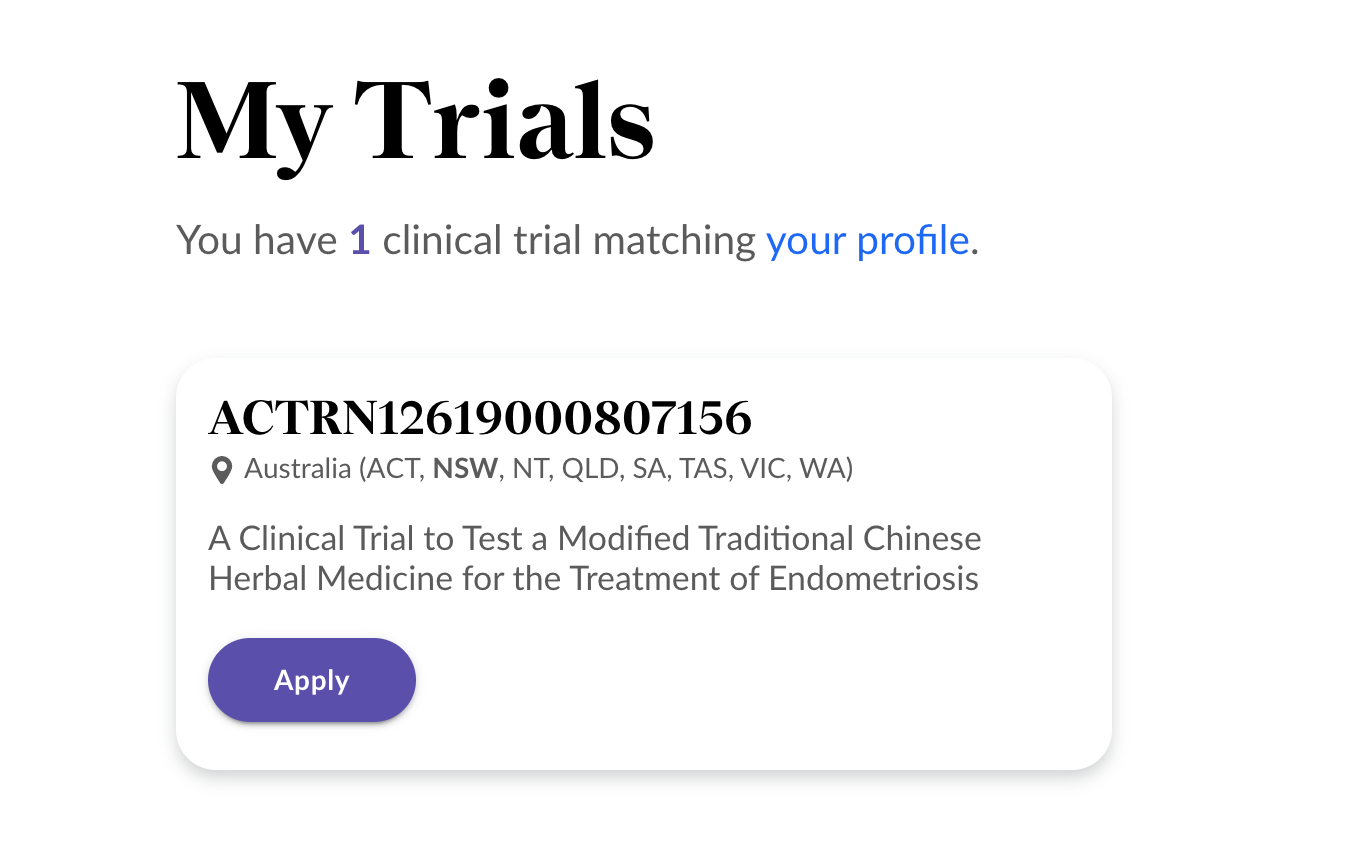 Step 2: Once you follow the previous step, this should pop-up for you. Click 'Confirm' to confirm this action.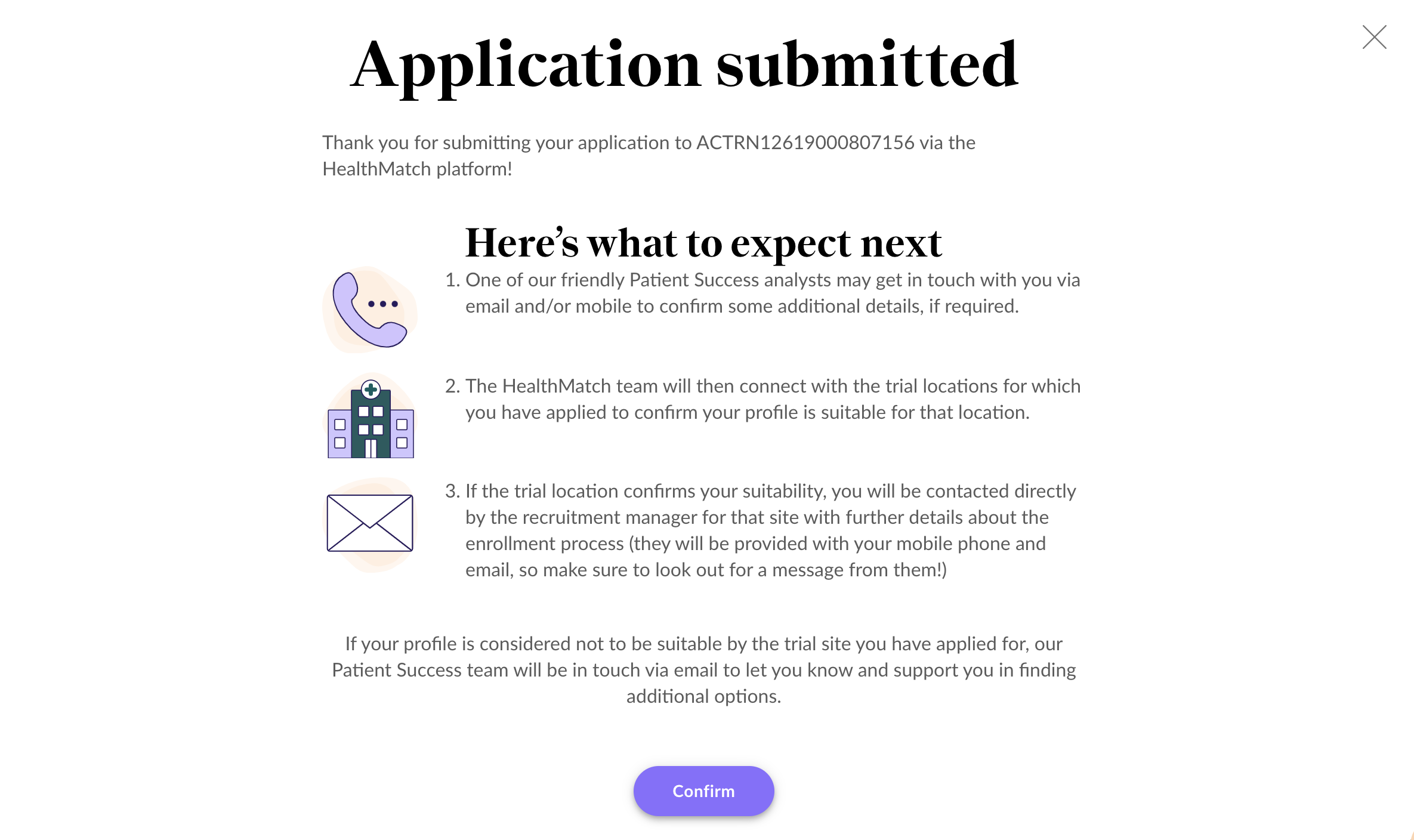 Step 3: Your profile should now look like this, and you have successfully applied for a trial with HealthMatch.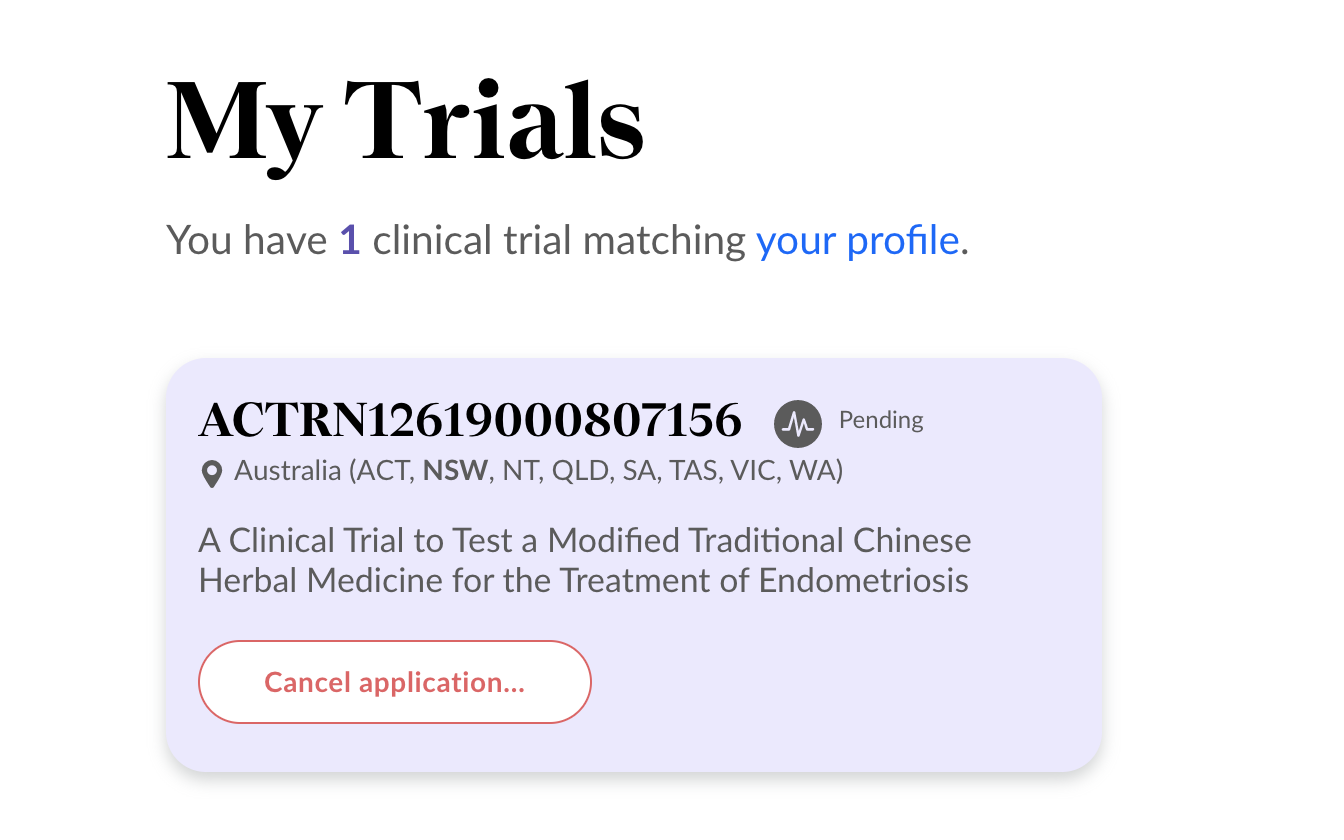 You have now successfully applied for a clinical trial. We look forward to helping you!